Updated September 29, 2021.
Events and Activities continue to be limited due to the Nova Scotia Public Health State of Emergency. However, small gatherings are possible, subject to government, SCA Corporate, and Kingdom guidelines.
Please see the East Kingdom Announcements Page for the latest guidelines and updates.
Please see the Provincial Coronavirus Restrictions and Guidance Page for the latest updates on requirements for gatherings.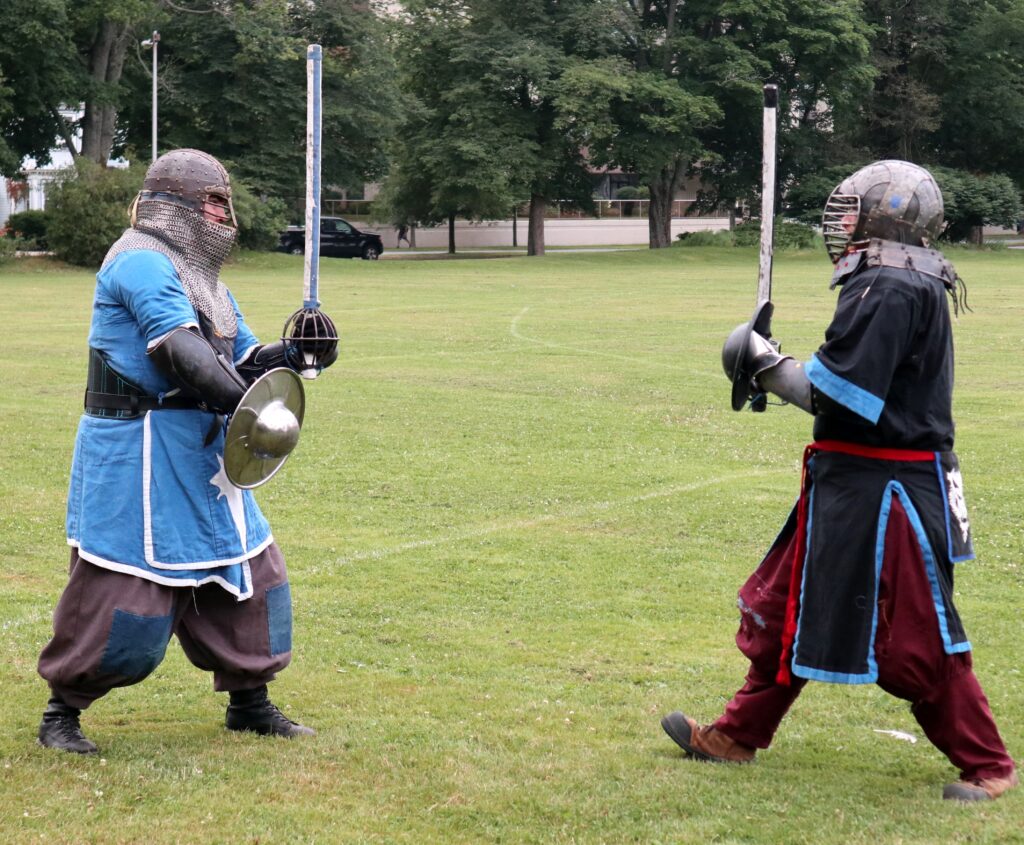 ---
Although the SCA complies with all applicable laws to ensure the health and safety of our event participants, we cannot eliminate the risk of exposure to infectious diseases during in-person events. By participating in the in-person events of the SCA, you acknowledge and accept the potential risks. You agree to take any additional steps to protect your own health and safety and those under your control as you believe to be necessary.
No official practices or events are scheduled.
---
Check the Barony of Ruantallan for more nearby events.
---
To arrange an event, submit the Event Bid Form.